Strawbies! — A Tangible Programming Game
Strawbies is an educational iPad game designed for children ages 5 and up. Players use wooden coding blocks and an Osmo to guide Awbie through a rich and infinitely expanding world.
Players are free to play the game however they wish. Strawbies' open world is filled with fun and interactive objects that support simple and complex problem solving. Physical coding blocks allow for groups of children to play on an iPad at the same time. Strawbies has been played by children over a wide range of ages and settings.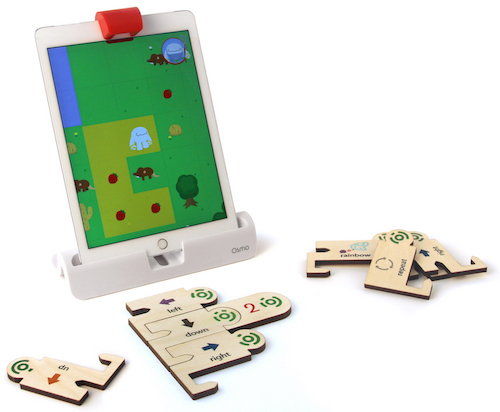 Interested in Strawbies?
We're constantly working on making Strawbies a more fun and effective teaching tool. If you are an educator and are interested in using Strawbies in your space, we would love to hear from you! Contact felixhu12@gmail.com for more information. Strawbies requires an iPad and Osmo to be played.